Delray Beach's one hour window tint
(561) 749-9700
Tues-Fri 9am-6pm & Sat 9am-1pm
Hablamos Espanol/Falamos portugues
Packages Starting at $159!
Shop Our Tint Packages
Browse
Check out our window tinting, cermaic coating, and paint protection options without ever leaving your home.
Buy
Save time by booking your appointment online and purchasing the tint or paint protection package that is best for you.
Bring In
When you bring in your vehicle to the experts, we can help you choose your tint shade. We will get to work while you relax in our lounge waiting area. And the best part: it only takes one hour or less!
At Turbo Tint, we stand behind our work, which is why all of our auto tint packages are backed by our lifetime warranty. You can also upgrade your warranty by selecting our no-fault warranty option. Vehicle owners in Delray Beach and Boca Raton come to Turbo Tint of Delray Beach for the highest quality window tinting and paint protection services.
Our Services
Auto Tinting
Your vehicle does more than just get you from A to B; it showcases your personality. At Turbo Tint, we offer four different window tint packages so you can customize your vehicle to match your style. With our one-hour installation guarantee, you'll wonder why you didn't do this sooner!
tint my ride
Paint Protection
A ding in your car's paint can be an eyesore and affect its value. With our superior paint protection solutions, your vehicle will be protected from whatever the road brings. We offer five different paint protection packages to best suit your needs
Save my paint
Architectural Tinting
We bring our premium tinting solutions to your home! Tinting the windows and doors in your home or business can drastically lower room temperatures and also provide glare reduction and UV ray protection.
Tint my space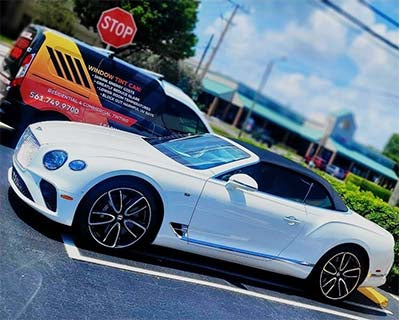 Limited time
Get 20% off Online
Take your vehicle to the next level with any of our tint packages including our most popular - Turbo Package. Use code ONLINE20 at checkout.
Shop Now
MEET OUR TEAM
Expertise, Performance, and Customer Satisfaction - our team at Delray Beach goes the distance.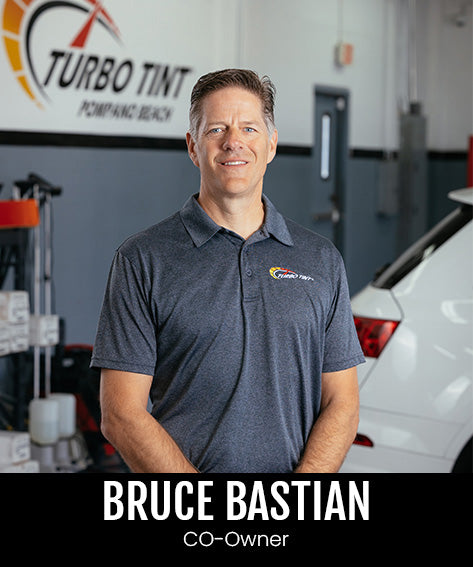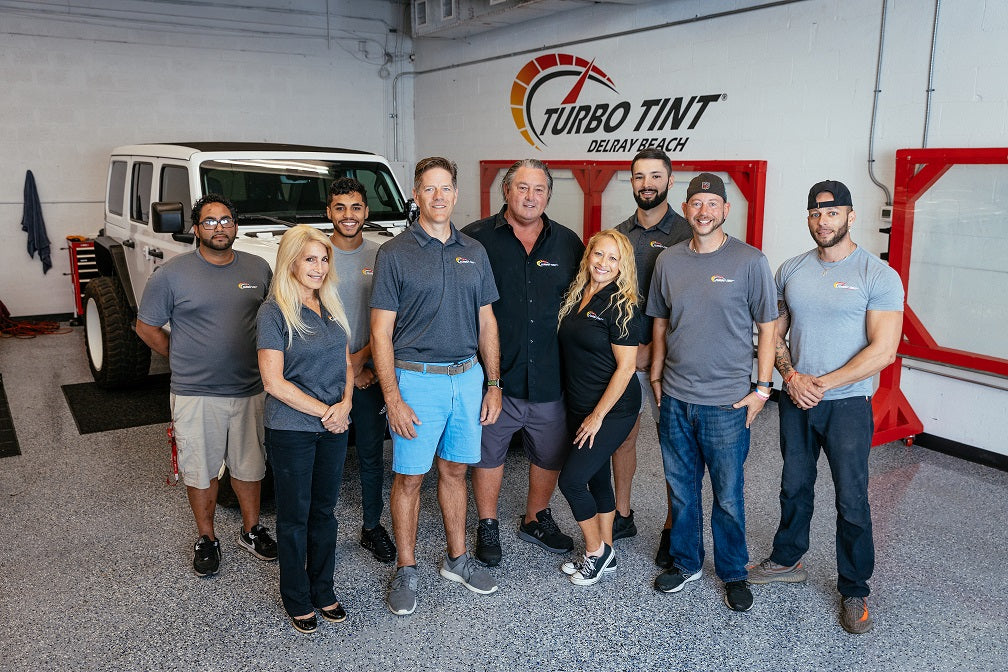 OUR PROMISE
We are proud to serve Delray Beach, Boynton Beach, Kings Point, Boca Raton, and the surrounding area. Owned and operated by locals Erich Overhardt and Bruce Bastian, we are committed to providing innovative window tinting, car ceramic coating, and paint protection solutions that is driven by quality and powered by speed. We focus on getting you the results you want in less time and at a price that you can afford.

We are passionate about customer service, and we do everything we can to make this upgrade a simple and enjoyable experience. Erich and Bruce are there every step of the way to ensure that your window tint PPF, or ceramic coatingservice is flawless and happens within one hour. When you arrive at our Delray Beach facility, you will meet our courteous staff that are trained to answer your questions and help you pick the best shade of window tint for your vehicle.

Enjoy a few moments in our comfortable lounge area while you wait. Whether you relax or catch up on work, we provide complimentary beverages and snacks. There's not a better time to experience the Turbo Tint process. Come see us today!
LIFETIME WARRANTY PROFESSIONALLY TRAINED
COMPUTER CUT PATTERNS

TOP QUALITY INSTALLATIONS